Metalworking Fluids // Surface Treatment Fluids - Cleaners and Rust Preventives
DWP 80
Dewatering Fluid and Drying Agent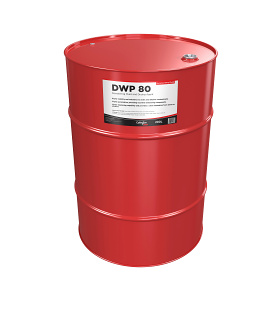 Excellent water displacing capability
Provides a clean separation from water or alkaline solutions, allowing for easy separation and longer bath life
Highly penetrative, providing excellent dewatering of components
High stability and resistance to acidic and alkaline contaminants
Description
Callington DWP 80 is a solvent-based dewatering product, containing a special blend of surfactants and dewatering additives.
Application
Callington DWP 80 is used for the rapid removal of residual water from steel parts and for accelerated drying of steel, plated surfaces, glass, and optical lenses, and especially for use on parts that cannot be subjected to heat.

Callington DWP 80 is normally applied by dip immersion, with a limited amount of agitation preferable, in order to allow the displaced water to separate quickly.
Ordering Info
| Code | Packaging |
| --- | --- |
| 7704/64 | 200 litres |