Fuel and Engine Treatments // Marine
RoxDiesel® Lubricity Improver
ULSMGO Lubricity Improver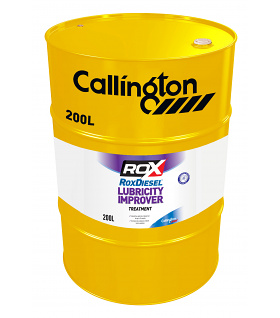 Provides greater longevity of engine components
Significant increase in lubricity at a low treat rate
Effective for all low sulfur and low lubricity marine fuels
Description
Lubricity Improver is specifically formulated to improve the lubricity of Ultra Low Sulfur MGO and other middle distillates and hybrid fuels with poor lubricity.

Lubricity Improver is a highly effective way of improving the lubricity of the fuel, measurable through the HFRR test procedure.
Dosage
See Technical Data Sheet for dosage instructions.
Physical Properties
sss
| | |
| --- | --- |
| Appearance Colour: | Light brown coloured liquid |
| Density: | 0.91+/0.02 |
| Transparency: | Clear |
Ordering Info
| Code | Packaging |
| --- | --- |
| 8283/51 | 20L |
| 8283/64 | 200L |